Pardon, sir, but I don't have much time to talk. Got to stable my horse and get some things in town for General Sherman.
We'll be heading on out in the morning, probably early, bound for Fort Richardson. We've been escorting the general all across West Texas…Fort Mason, McKavett, Concho. We've come all the way from San Antone with the general, all of us from the Tenth Cavalry. We were all picked special for this trip.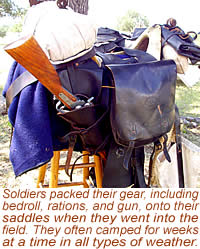 Spent some time talking with the boys from the Ninth here at Fort Griffin. They're all like us…colored troops. Listening to them, sounds like they been used pretty hard down here. I think maybe we've been lucky. We've been up in the Indian Territories, 'cross the Red River. Don't see so many of those old rebel rascals as they got down here in Texas.
I don't mean to say we've had no hard duty up there. I've pitched my tent in three foot of snow in the wintertime. Been under summer sun so hot I was seeing stars in the middle of the day. Marched three days and nights with just a pint of water and half a pound of bread.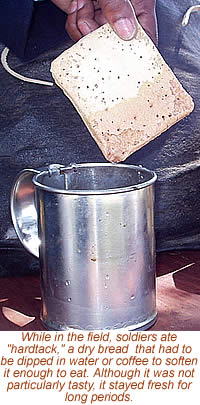 Up in the Territories, that's where the Cheyenne Indians took to calling us "Buffalo Soldiers." Boys in the regiment kinda like it, take it as a sign of respect. Boys in the Ninth like the sound of it too.
Lots of us boys, Tenth and Ninth both, hail from back in Kentucky. I was just 18 when I joined up, over near Lexington. Liked the idea of being around horses, been around 'em since I was little back in the slavery times. Been in the regiment four years now, got one more year left on my time to do.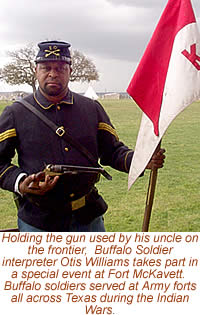 I reckon most of the boys is going to stay with the Army when their time runs. We maybe don't get too much respect from the officers in the other regiments, sometimes not even from our own officers. They're all white. But we got respect for ourselves, and we're getting respect for our people. I tell you what, the white folks sit up and take notice when they see the general of the whole United States Army guarded by colored troops.
Begging your pardon, sir, but I got to be taking my leave now. I can't be keeping the captain waiting, or he'll have me in the guardhouse for certain.